Manage your practice's front office, back office and billing.
Lifescape PM is an easy to use, HIPAA-compliant, browser-based, scalable front office, back office and billing system. It incorporates electronic claims (CLAIMfx) and paper claims submission; appointment scheduling; robust reporting; recall; fully-automated insurance eligibility checking; electronic remittance advice (ERA); referral tracking; and fee schedules.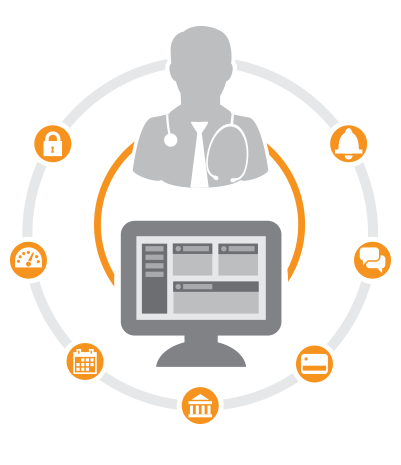 An integrated solution with all the tools necessary to manage a cost-effective, efficient, and healthy practice – no matter what size or specialty, from anywhere, anytime.
Improve cash flow by automating the revenue-cycle process and much more:
Insurance eligibility checking
Electronic claims
Paper claims
Appointment scheduling
Reports for every aspect of your practice
Recall Management
Electronic remittance (ERA)
Referral tracking
Fee schedules
Use ERAs to automatically post claim-payment information. An Electronic Remittance Advice (ERA) is an electronic version of the Standard Paper Remittance (SPR), or Explanation of Benefits (EOB). ERA lets healthcare providers receive and save complete SPR information, in an easy-to-read format, right from MEDfx PM. This eliminates the need for manual postings of payment information.
Automatically check tomorrow's or next week's appointments for eligibility status directly through your MEDfx PM appointment scheduler. Simple icons indicate eligibility status for each appointment or patient, and allow you to dig deeper for more details when necessary, without having to leave the system.
Through SCRIPTfx you can use Akario, a secure, free, web-based messaging software that lets you share patient health information with other providers who are integrated with DrFirst e-prescribing and meets certain Meaningful Use requirements.